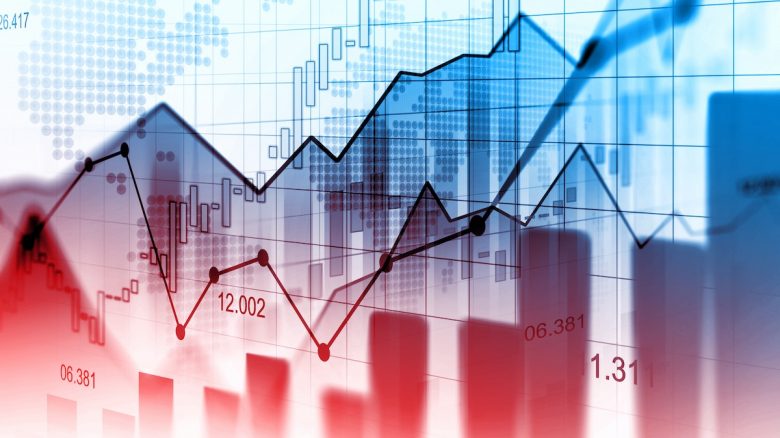 Investors often use the end of the year to clean up their portfolios and reflect on their investments. It's a good time to get rid of bad investments and losers in the portfolio and also take a look at what went well. In 2020, I made an investment that did exceptionally well: HIVE Blockchain Technologies!
HIVE Blockchain Technologies
HIVE Blockchain Technologies (TSXV: HIVE) is a publicly traded blockchain infrastructure and cryptocurrency mining company. The company primarily mines Ethereum, but they are also constantly expanding their Bitcoin mining capabilities. In March 2020, I bought shares of HIVE at $0.17 CAD to bet on the next rally for cryptocurrencies, especially after the Bitcoin halving in 2020. My thesis was that if cryptocurrencies were to rise again, HIVE would have massive upside potential. During the last cryptocurrency hype in 2017, HIVE peaked intraday at $6.75 CAD!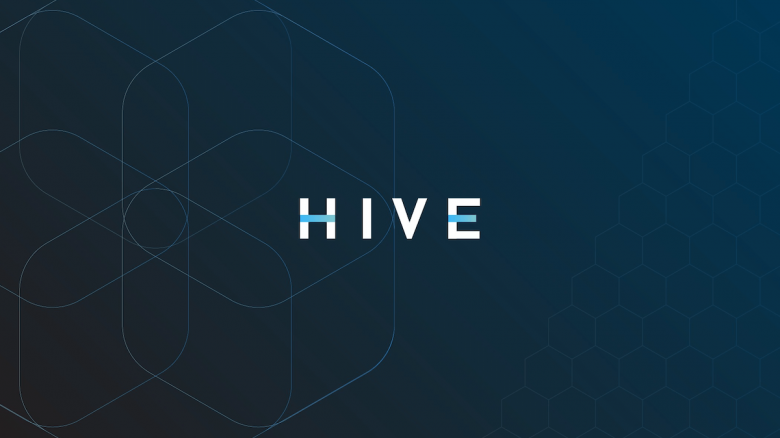 As you may have noticed, Bitcoin and other cryptocurrencies have had a huge run in 2020 and my investment thesis has proven to be true for now. HIVE stock is now trading at around $2.86 CAD and my position is up >1,600%. Because of the massive increase, HIVE has become my largest portfolio position. This was definitely my best investment in 2020 so far and probably a once in a lifetime trade as well. I'm holding on to my position for now and keeping an eye on how the cryptocurrency rally continues.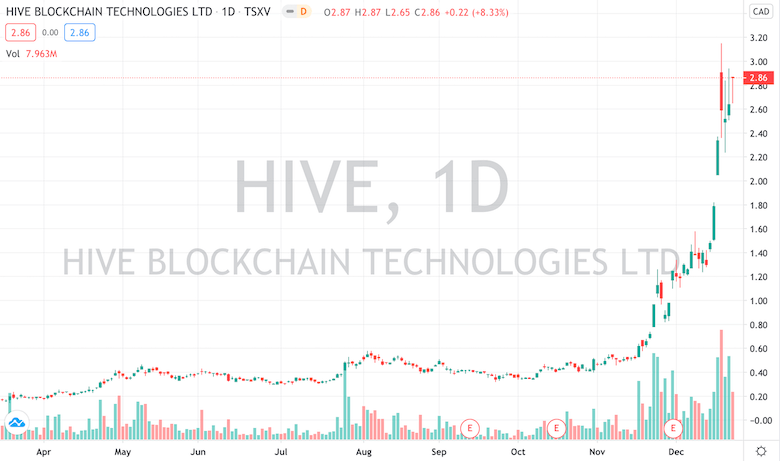 However, while this position paid off very well so far, it's important to realize that HIVE has to be considered a high-risk investment. HIVE Blockchain Technologies is a small company in a dynamic and unregulated industry. Stocks like this are highly volatile. If at all, it can be an addition to a well-diversified portfolio, not a core investment. When I invested, the position was weighted well under 1%, and has now grown to 3.12% of my overall stock portfolio. In other words, I'm taking very limited risk with this position.
While HIVE has largely outperformed Bitcoin over the past 12 months, large corrections can occur at any time (e.g. as seen in the last 2 trading days). HIVE should be considered a leveraged crypto investment. Here is a 12-month comparison of HIVE Blockchain Technologies vs. Bitcoin: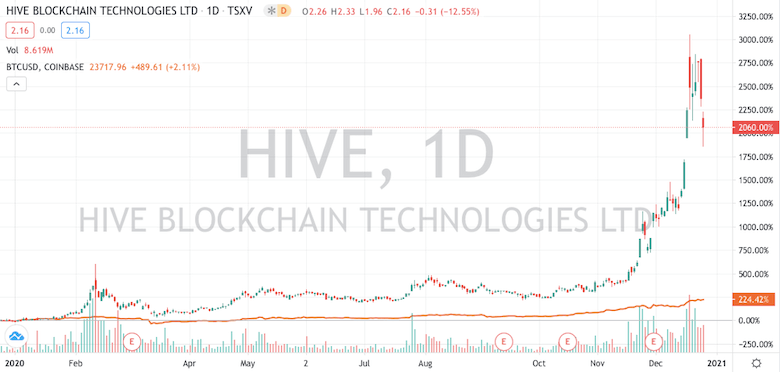 Cryptocurrency stocks for portfolio diversification
Stocks with cryptocurrency exposure can be a nice portfolio addition and an alternative to direct cryptocurrency investments. While I also own direct crypto investments (BTC, ETH, and XLM), I like these types of stocks for leveraged exposure. It's also worth noting that with direct cryptocurrency investments, you are solely dependent on price appreciation, whereas with cryptocurrency stocks, you are a shareholder in an operating business.
As an alternative to pure-play cryptocurrency stocks (HIVE, RIOT, Bitcoin Group, etc.), there are now a number of other regular and diversified companies operating in the cryptocurrency sector, for example: PayPal, Square or Visa. Tech stocks such as Nvidia, for example, are also benefiting from crypto adoption. But as mentioned above, everything related to cryptocurrencies is very volatile and you need to be aware of the risks.
What was your best investment in 2020? Please let me know in the comments below.
HIVE Blockchain Technologies charts by TradingView.