On Wednesday last week the price of Alibaba ADRs (NYSE: BABA) rallied a massive 36% after the Chinese government pledged to support foreign IPOs and end the crackdown on tech companies. The price jumped again on Friday, bringing the three day move to nearly 40%.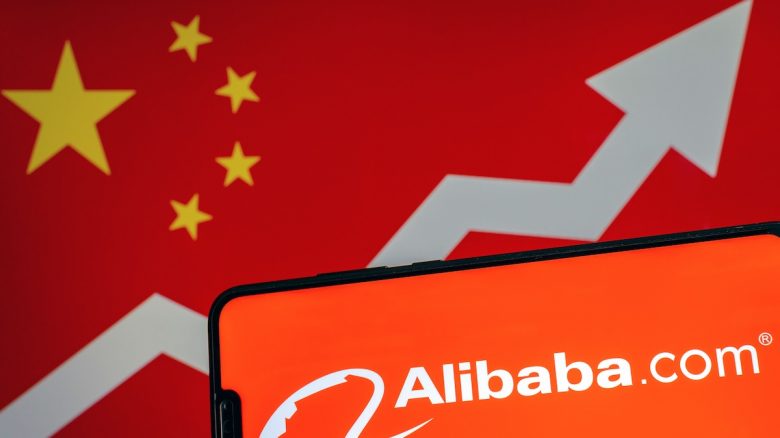 Like a lot of investors, I've been following Alibaba over the last 12 months. Early last year, it was widely regarded as a value play, and even more so after highly regarded value investors Charlie Munger and Mohnish Pabrai disclosed that they were buyers. But, as the share price continued lower, and as growth stalled, it began to look like a value trap.
We have now had three new developments in the space of three weeks, so I thought I would try to get a handle on the investment opportunity that Alibaba may, or may not, offer. I'm going to start with a brief timeline including the important developments of the last 18 months.
Alibaba's journey from late 2020 to early 2022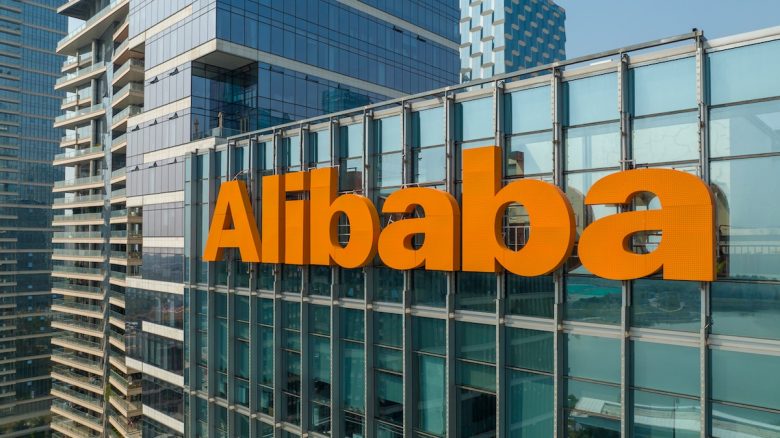 October 2020: Alibaba's share price trades at an all-time high of $319 (for US listed ADRs) ahead of the expected IPO of Ant Financial, later renamed Ant Group.
November 2020: Chinese regulators block Ant Group IPO. Rumours begin to circulate when Jack Ma isn't seen in public for several weeks, having recently criticized China's regulators.
February 2021: Chinese regulators begin to announce various regulatory reforms targeting technology, real estate and education companies. By this stage, Alibaba's share price had already fallen as much as 30%, but these announcements lead to selling of all affected stocks.
March 2021: Well-known value investors Charlie Munger and Mohnish Pabrai disclose investments in Alibaba – confirming the widely held view that Alibaba was now a "value stock".
April 2021 to February 2022: Chinese tech stocks remain under pressure throughout the year. Adding fuel to the fire were further comments from Chinese regulators, the collapse of Chinese property developer Evergrande, and weakness across much of the global tech sector. Alibaba's ADRs eventually appeared to find support at $110, down 65% from the high and 50% from where it was regarded as offering value.
While Alibaba has been widely regarded as "cheap" during the last 12 months, US institutions have on the whole become very cautious about investing in Alibaba and other companies based in China. The proportion of ADRs held by institutions fell dramatically during 2021 and likely contributed to the ongoing selling.
Latest developments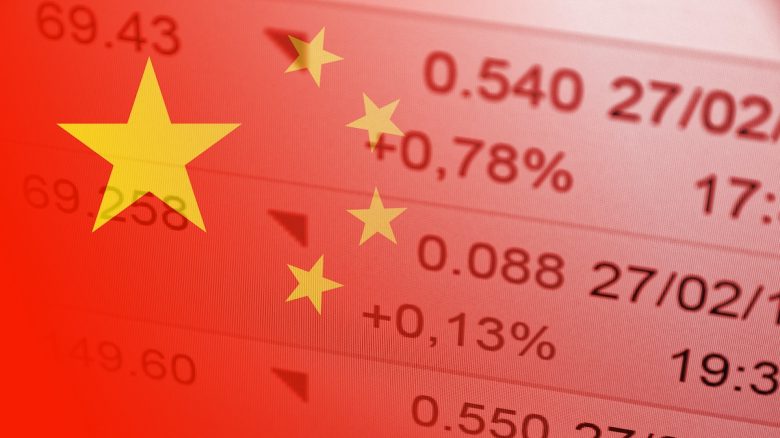 24th February 2022: Russia invades Ukraine, resulting in unprecedented sanctions on Russian entities. The Van Eck Russia ETF (RSX) listed in the US fell 75% before being suspended on 2nd March. This highlighted the risk that can come with investing in certain markets.
10th March 2022: US listed Chinese stocks came in for another round of selling after the SEC announced that five Chinese companies had been flagged for failing to abide by accounting regulations. This could ultimately result in the companies having their ADRs delisted. Alibaba was not on the list – but the announcement was viewed as yet another risk for any Chinese ADR. Alibaba's share price hit a new low of $73.28 on 15th March.
16th March 2022: Chinese tech stocks rally after state media announce that Chinese and U.S. regulators are working together on a plan for U.S.-listed Chinese stocks. The announcement expressed support for foreign listings and stated that the regulatory crackdown would come to an end soon.
The panic selling over the last week meant anyone who was going to sell had already sold their shares by Tuesday. So, when the announcement was made on Wednesday there were only buyers, which of course resulted in the massive rally. China's announcement indicates to me that the government had at last become concerned with investors turning their backs on Chinese stocks. But it doesn't mean there are no more risks of investing in Alibaba, so I'll list those next.
External risks of investing in Alibaba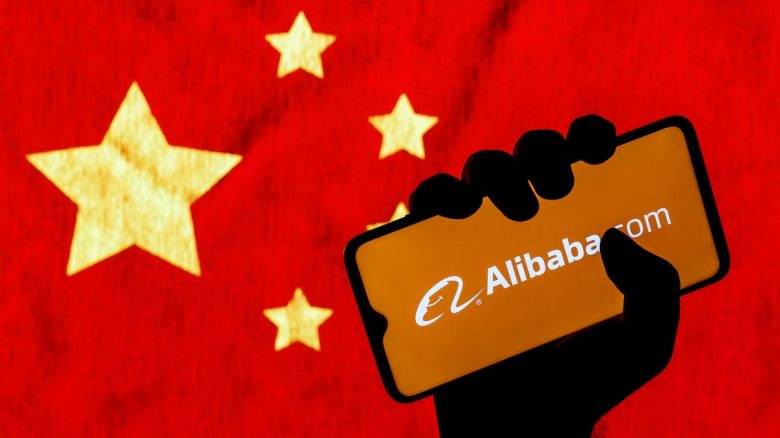 There are several risks to investing in Alibaba that have little to do with the business or fundamentals. Some of these risks are very real, while others are remote. These are the obvious ones:
Regulatory crackdown: Alibaba and other companies have been targeted for anti-competitive behaviour and for various other issues. While this has led to negative sentiment, it also had a material effect on Alibaba's financial performance (which I'll come back to).
Delisting: If ADRs or shares are delisted from US exchanges, shareholders would still be able to trade in Hong Kong, or anywhere else they were listed. So, shareholders wouldn't lose their investment, but liquidity would deteriorate.
Nationalization: There have been some suggestions that the Chinese government could nationalize companies like Alibaba. This would be a "nuclear option" for China as investor confidence would be ruined for decades. This option would only come into play if the Chinese government didn't see the need for capital markets in China's future.
VIE/ADR structure: US Alibaba ADRs do not represent direct ownership in the company. Instead, an ADR represents ownership in a Variable Interest Entity (a type of shell company) with a claim on the profits of the Chinese company. Technically there are several issues with this structure. But if Alibaba or the Chinese government were to use it to harm ADR holders, they would instantly lose all credibility.
Geopolitical risks: There are endless possible geopolitical risks that could affect companies like Alibaba. The most glaring one is that the US may sanction Chinese companies if China supports Russia economically or militarily regarding the Ukraine invasion. There is also the prospect of conflict between China and Taiwan, though I think this looks less likely now.
While most of these risks are quite remote, perception is everything. The mere perception that any of these risks are in play will lead to volatility, paper losses – and potential opportunity too. The probability that you actually lose your investment is low, but not zero. The only way to manage this risk is to keep your investment at a level where it can't make a disastrous dent in your portfolio.
Valuation risks of investing in Alibaba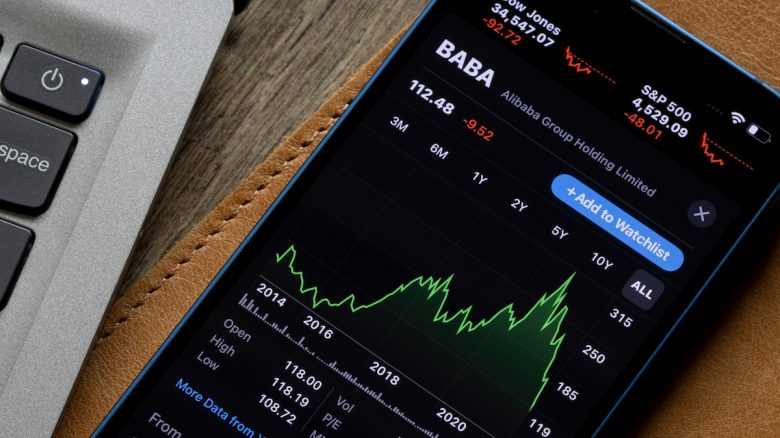 So far, the narrative around Alibaba has largely focussed on the regulatory crackdown and geo-political factors. But Alibaba's financial performance has also deteriorated over the last year. This is partially a result of regulatory changes and partly a result of the high base that was set in the year to March 2020 when net income increased by 61%.
During the last 12 months, Alibaba's revenue growth, net income growth and margins have all declined. Analyst estimates for the next 5 years have also declined, and by quite a lot. EPS estimates for 3 to 4 years out are already 50% lower than they were in late 2020. If you wanted to take a really bearish view on the outlook you could say that a) Alibaba has saturated its market so revenue growth will be limited, and b) it's no longer allowed to behave like a monopoly so its margins will remain under pressure.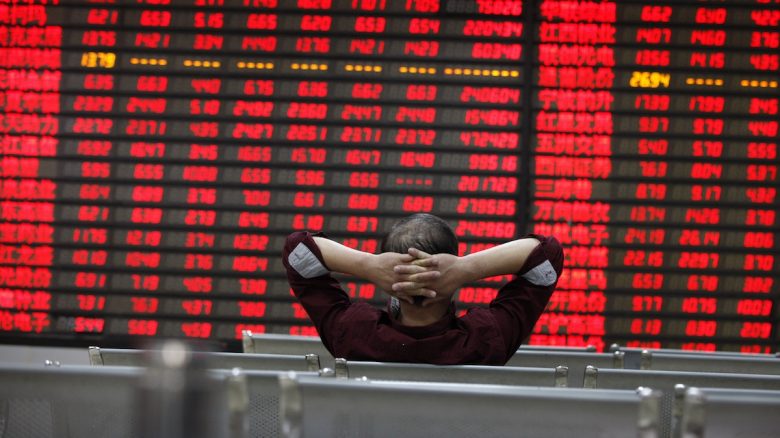 It's probably true that the easy revenue gains are in the past, but that doesn't mean revenue will be flat from here on – just lower than in the past. With regard to Alibaba's margins, there may be some pressure from anti-monopolistic regulations. But there is also room for improvements from innovation, new ventures (like the cloud business) and general efficiency that comes with maturing businesses.
Current earnings forecasts (as per Seeking Alpha), suggest earnings growth will average 14% over the next 5 years. However, these can obviously change quite a lot over the next few years. We can map out a few scenarios based on higher and lower earnings growth to see how much upside there may be going forward:

If you think EPS growth will be 10% or lower for the next five years, the 13% compound annual return may not be enough to justify the external risks. But anything higher than 14% growth probably justifies those risks. Personally, I think EPS growth between 14 and 20% is realistic, and there's a reasonable chance of even better returns. To me that more than justifies the risk.
The bottom line is that the valuation seems to more than account for the risks. However, I think it's also unlikely that valuation will be the primary price driver going forward.
Key factors that will affect Alibaba's share price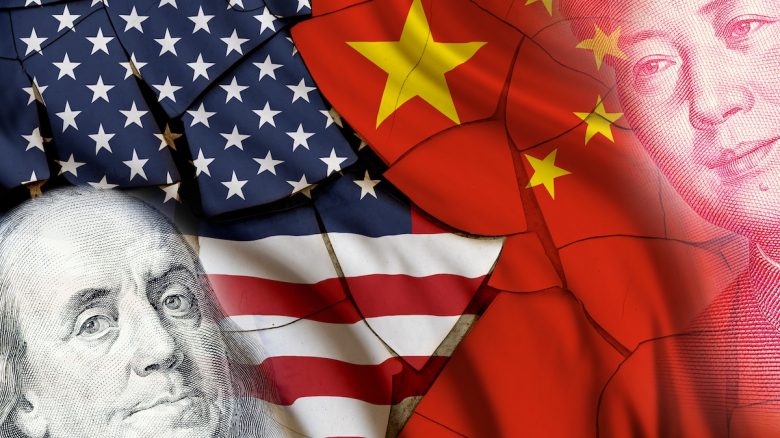 As mentioned, US institutional investors have become very wary of owning Chinese companies. That's likely to remain the case until there is more certainty about the relationship between US and China and more transparency regarding Chinese listed companies. If or when institutional investors return to Chinese stocks, it will provide an underpinning to the share price. Until then, most of the price action will depend on retail investors and hedge funds – and that's usually a recipe for more volatility.
In addition, the share price is likely to be more sensitive to geo-political issues and sentiment surrounding listed Chinese companies, than Alibaba's own fundamentals. It seems that China's authorities were spooked by the price action of the last few weeks. For now, it appears they don't want to see more downside. But this could also work the other way if, or when, confidence returns. I wouldn't be surprised to see China try to exert more control if share prices regain their 2020 highs.
Conclusion: Alibaba is both value opportunity and geopolitical trading play
To me, the potential upside more than outweighs the risks on a five year (or longer) view. But there's also every reason to expect plenty of volatility along the way as Alibaba becomes a play on geopolitical and regulatory events. If you are a long-term investor, I would suggest a "set it and forget it" approach. Accept the risk upfront, ignore the news, and see how things turn out in a few years' time. Alternatively, if trading is your thing, this is a stock to keep on your watchlist.