Whether you are a stock trader or investor, FINVIZ can help you find stocks that fit your trading or investment strategy. You can also use the site to monitor market conditions and research individual stocks.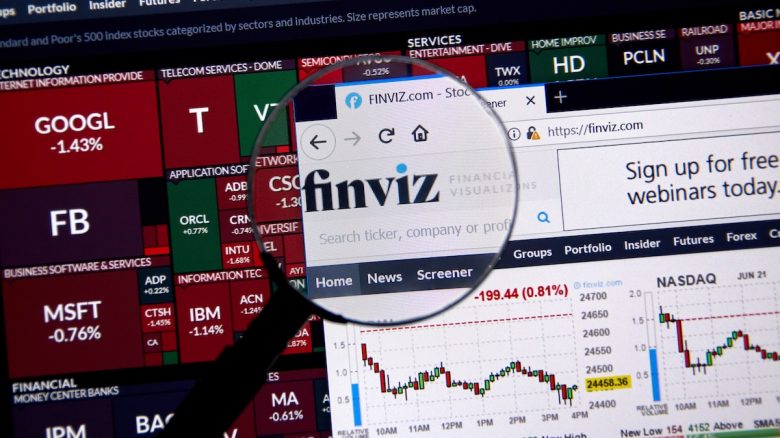 This FINVIZ review outlines the various tools available on the site, how you can use it to find the best stocks to add to your watchlist, and what the two membership options include.
What is FINVIZ?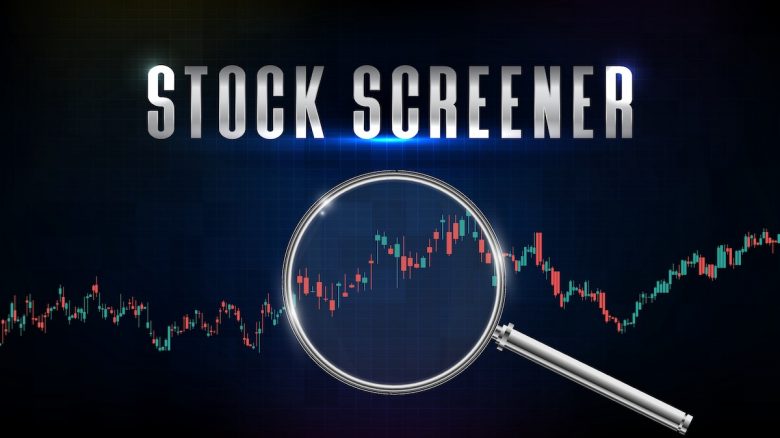 FINVIZ is both a stock screener tool and a stock analysis website. The site includes a collection of tools that are helpful to stock market traders and investors regardless of their timeframe and strategy. It's also unique in that it includes wide-ranging data related to both fundamental and technical analysis.
The website gives you access to data on approximately 8,200 stocks that are listed on US exchanges. One of its few drawbacks is that it doesn't include stocks that aren't listed in the US, or OTC stocks. However, we find that it covers most of the stocks we want to track or find out more about.
You can also use the site to monitor the forex market, commodity markets, indexes and cryptocurrencies. We have broken the remainder of this FINVIZ review down into sections covering the various tools, examples of how you can use the stock screener, the pricing options and the pros and cons of FINVIZ.
Who uses FINVIZ?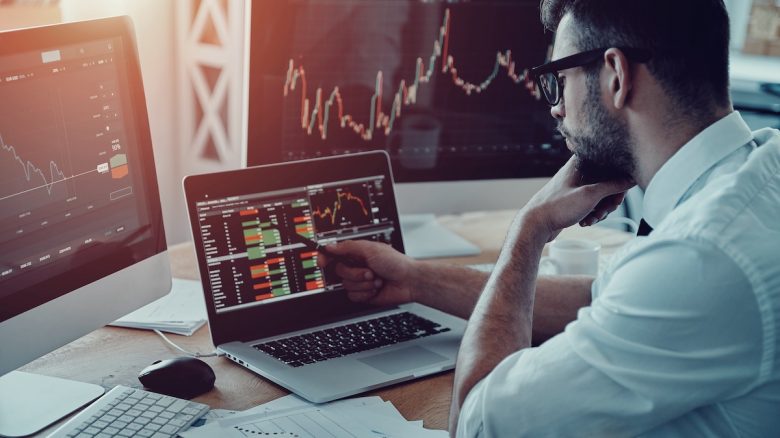 FINVIZ is popular amongst a wide range of market participants, from long term investors to day traders. It's unlikely that many people use every tool on the site, but you are almost certain to find a handful of tools that will speed up your process and help you find the right stocks for your watchlist.
Short term traders can use the site to find stocks with unusual volume and volatility.
Medium to long term traders can use the site to identify chart patterns, stocks crossing moving averages, or stocks testing major support or resistance levels.
Long term investors can use the site to identify potential value stocks, growth stocks or dividend stocks. There are also several ways to identify penny stocks, particularly those with unusual activity.
FINVIZ also includes several tools to give you an overview of where capital is flowing to and from, and where the action within the market is. FINVIZ is primarily a resource for stock traders. However, it can be useful for index, forex and crypto traders too, as it provides a good overview of capital markets in general.
Features and stock screener tools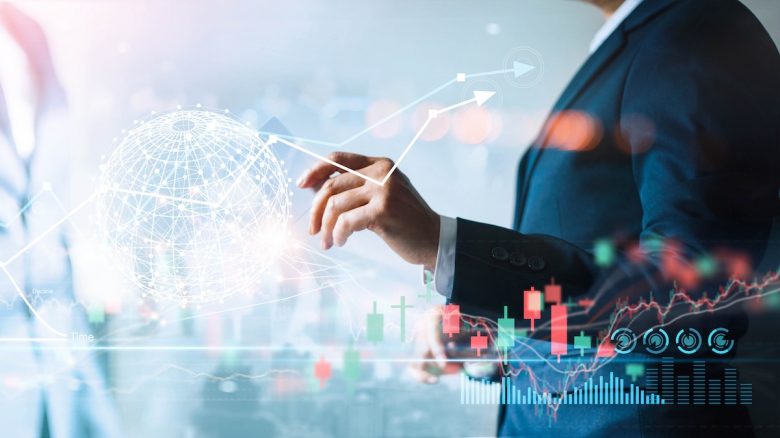 In this section of the FINVIZ review we will highlight the three tools we find most useful – the home page, the stock overview page and the screener itself.
Home page
There are lots of ways to use FINVIZ, and one of the first places to start is the home page, which is itself a wealth of information. When you navigate to FINVIZ.com, you will be greeted with the following page: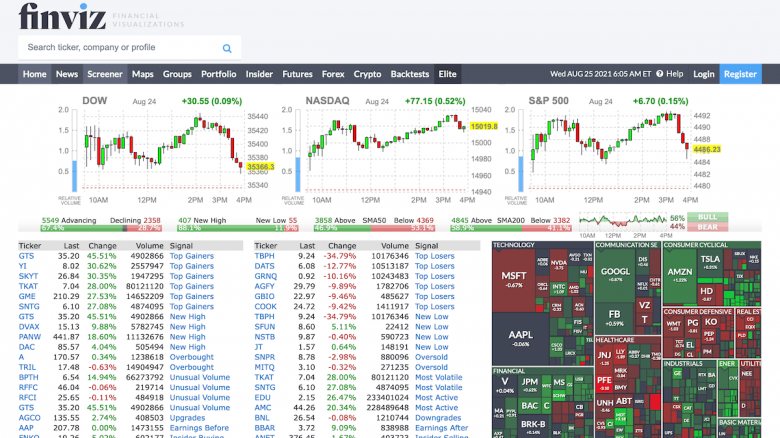 The home page shows the intraday price action of the Dow 30, Nasdaq and S&P 500 indexes as well as stocks with unusual activity. This includes prominent gainers and losers, stocks with unusual volume and volatility, and stocks forming specific chart patterns. The heat map on the home page also shows you which stocks are up or down the most on a given day and therefore impacting the major indexes.
There's also a useful list of stocks with major news releases, insider dealing and the price levels of several commodities, currencies and other asset classes. There isn't a dedicated FINVIZ economic calendar, but the home page does list US economic releases for the current day, and earnings releases for prominent companies expected over the coming week.
Stock overview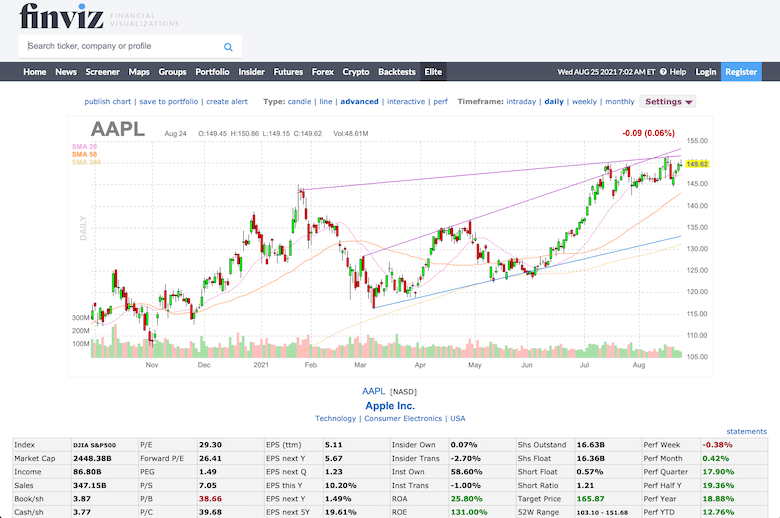 FINVIZ is known first and foremost as a stock screener, rather than a stock analysis website. But FINVIZ also provides a great snapshot for each stock. This includes a chart, fundamental descriptive and technical data, analyst price targets, news, a summary of what the company does, and a list of trades by company insiders. In just a few minutes you can learn a lot about a share and its key characteristics. In many cases you would have to visit several stock research sites to get all this information.
Stock screener tool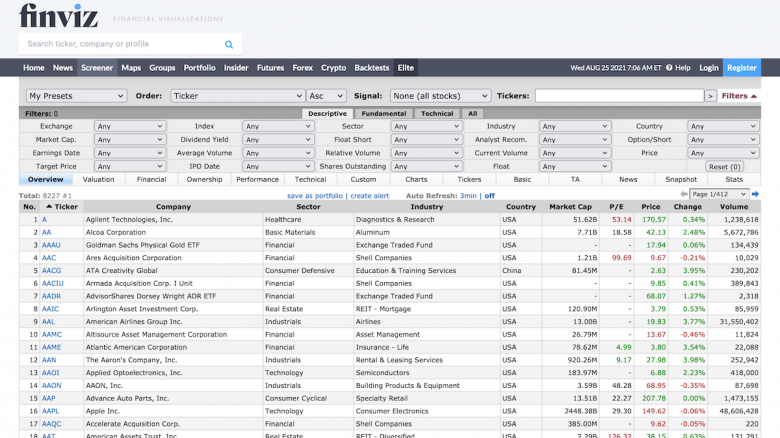 The screener itself is a stock filter that helps you narrow the market down to a manageable list of stocks with specific characteristics. In this part of the FINVIZ review we will go into more detail on the screener and how you can use it to find stocks. The initial list of more than 8,000 stocks can be filtered according to 70 different criteria.
These criteria are classified as either descriptive, fundamental and technical. The three categories are displayed as three different tabs, but you can also view all 70 criteria under one tab. The criteria you use to filter stocks will depend on the type of trader or investor you are. Typically, you would only use a handful of factors specific to the types of stocks you are looking for.
Useful parameters in FINVIZ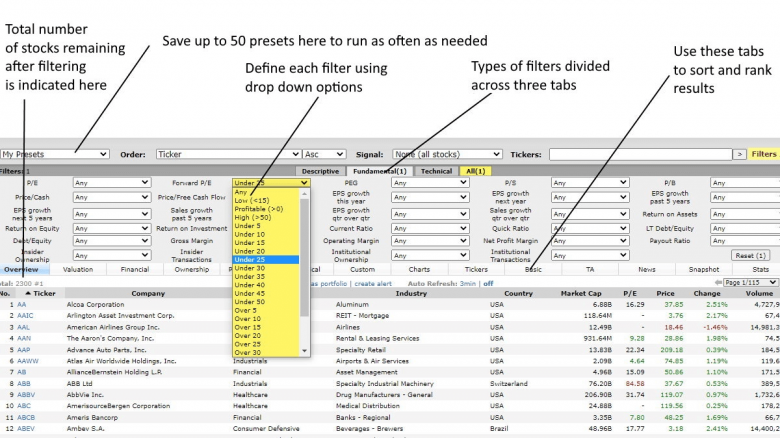 As mentioned, you can filter stocks according to 70 criteria. We won't list them all, but a FINVIZ review would be incomplete without a mention of some of them. The following are some of the less obvious, yet really useful parameters:
Descriptive
Earnings Date can help you find stocks that have reported recently or will report earnings in the next few days.
Target Price will give you an idea of how far a stock is from the average of analyst target prices.
Relative Volume filters for stocks with higher than usual volume, which often leads to larger price moves.
Fundamental
Institutional Transactions identifies stocks gaining or losing institutional support. This is a good indicator for long term investors as it reflects confidence amongst fund managers.
Insider Ownership gives you an idea of how much "skin in the game" management have.
Technical
Beta indicates the amount a stock typically moves relative to the market. Traders prefer stocks with a higher beta as larger price moves can generate more profit.
Pattern identifies stocks with charts that are forming well known chart patterns, as well those trading in clearly defined channels, or testing support and resistance.
Example scans using the stock screener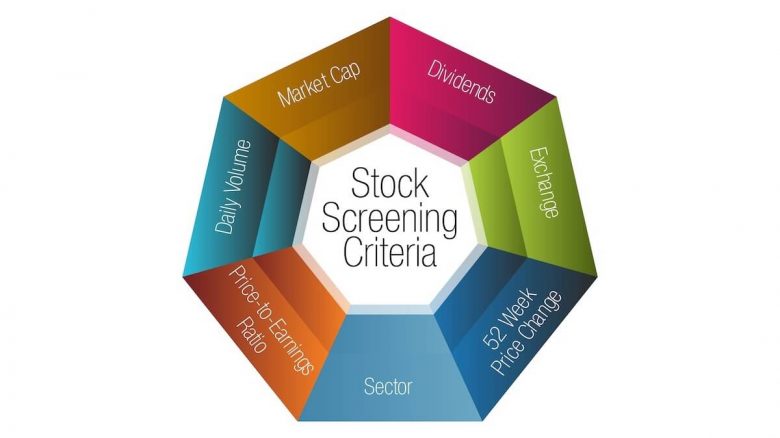 In this part of the FINVIZ review, we're including some examples of the way different types of investors and traders can use the screener to find stocks. These stocks can then be added to a watchlist or analyzed further.
Investors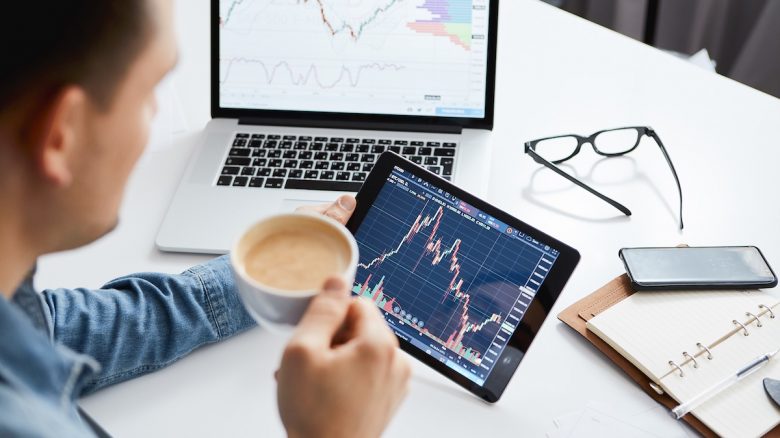 If you are an investor, you can save yourself a lot of time by narrowing the universe of stocks down to a list of stocks worthy of further research with other investment tools. The filters you use will depend on the types of companies you want to invest in. This screen will find and identify growth stocks worth between $2 and $10 billion, which means they will still have a lot of room to grow. It also selects companies with a positive operating margin.
Descriptive:
| | |
| --- | --- |
| Market Cap: | Mid ($2 billion to $10 billion) |
Fundamental:
| | |
| --- | --- |
| Sales growth last 5 year: | Over 30% |
| EPS growth next 5 years: | Over 20% |
| Operating margin: | Positive (>0%) |
This simple scan narrows the universe of stocks down from 8,232 to just 9 stocks that you can analyze further.
Swing traders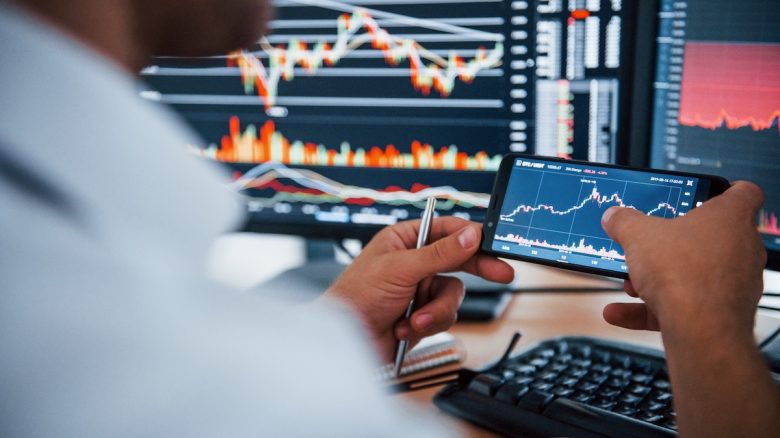 Swing traders typically look for stocks that are in a defined trend or trading range. You can use the moving averages and an RSI to find stocks that are in an uptrend, but, oversold. To make sure only liquid stocks are included, we filter for companies with average trading volume of at least 500,000 shares.
Descriptive:
Technical:
| | |
| --- | --- |
| 20-Day Simple Moving Average: | SMA20 Above SMA50 |
| 50-Day Simple Moving Average: | SMA50 Above SMA200 |
| RSI (14): | Oversold(30) |
Once you have the results you can look for potential areas of support and wait for evidence of a reversal. Swing traders can also use the Pattern filter to identify chart patterns like wedges, triangles and head and shoulder patterns.
Day traders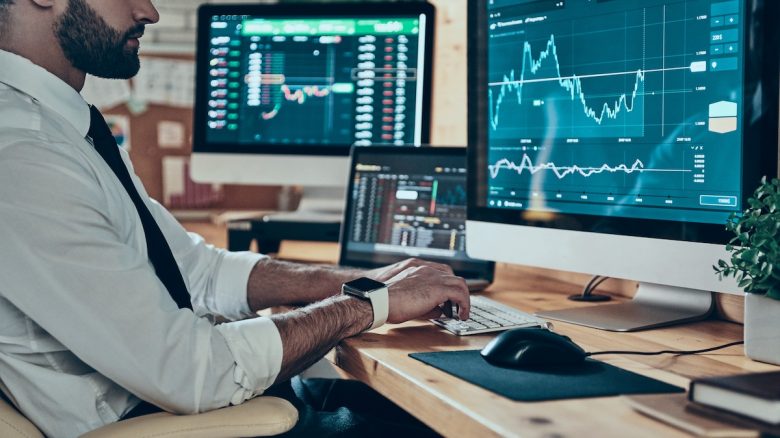 If you are a day trader, there are two ways you can use a stock finder like FINVIZ. The first method is to use "end of day" data to find the types of stocks that are likely to make good day trading candidates the following day. You can use this approach with the free stock screener. The following screen will give you a list of stocks with above average volume and relatively high volatility. You can add these stocks to your watchlist to focus on the following day.
Descriptive:
| | |
| --- | --- |
| Market Cap: | +Small (Over $300mln) |
| Relative Volume: | Over 2 |
Technical:
| | |
| --- | --- |
| Volatility: | Week – Over 10% |
If you subscribe to FINVIZ Elite, the paid version of the stock screener, you can screen using real time data during the trading day. You can then look for stocks that gap up or down at the open. You can also use the Current Volume filter to find stock with unusually high volume in the first hour, or during premarket trade. Typically, you will need to increase this filter as the day progresses.
Descriptive:
| | |
| --- | --- |
| Market Cap: | +Small (Over $300mln) |
| Average Volume: | Over 300K |
| Current Volume: | Over 100K |
Technical:
Penny stock traders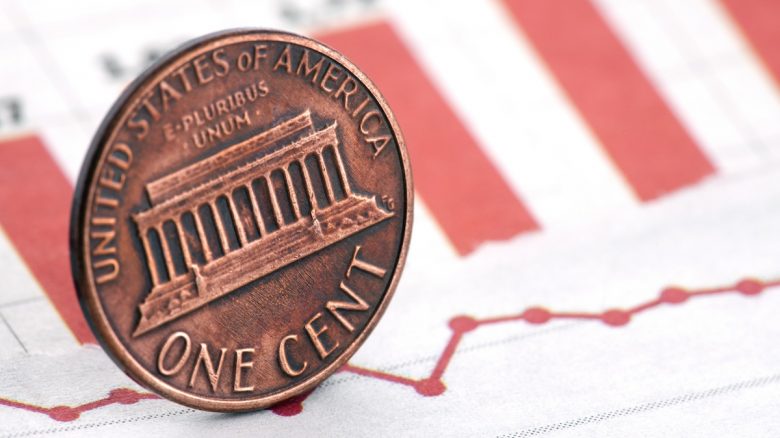 If you prefer to trade small cap shares, you can easily use FINVIZ as a penny stock screener. You can search stocks by price or market capitalization. The following scan finds microcap stocks, priced below $5 a share, with significant volume and volatility.
Descriptive:
| | |
| --- | --- |
| Market Cap: | Micro ($50mln to $300mln) |
| Relative Volume: | Over 2 |
| Price: | Under $5 |
Technical:
| | |
| --- | --- |
| Volatility: | Week – Over 10% |
If you have the Elite version, you can be more specific about the market capitalization and other criteria you are interested in.
Tips and tricks for using the stock screener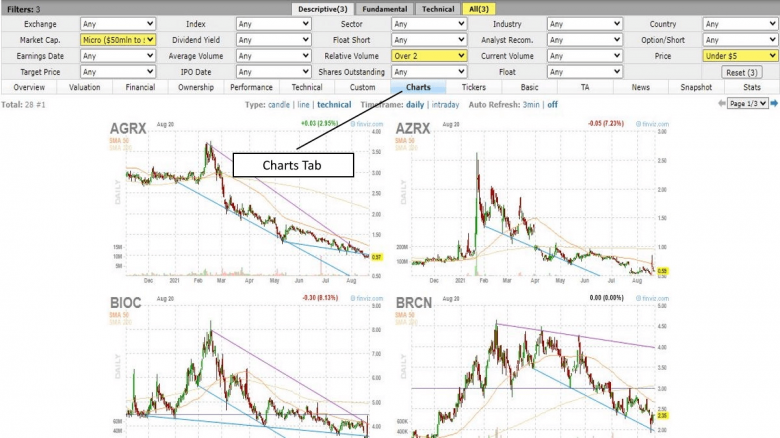 Traders tend to develop their own process to use the stock screener. It's well worth spending a bit of time getting to know all the features that are available to get the most out of it.
You can save your favorite screens using the "My Presets" drop-down menu at the top of the screener page.
Once you have run a scan you can use the tabs just below the screener to rank the stocks according to characteristics like valuation, performance or ownership.
If you are looking for stocks with the potential to move significantly, you can use the Float factor to find stocks with a limited number of shares available to trade.
Using the Forward P/E ratio rather than the standard P/E will give you an idea of what the market expects from the stock, rather than what has occurred in the past.
Once you have run a scan, you can switch to the Charts view. This will allow you to quickly run through the charts for all the stocks selected by the scanner – see image above.
Other tools as part of this FINVIZ review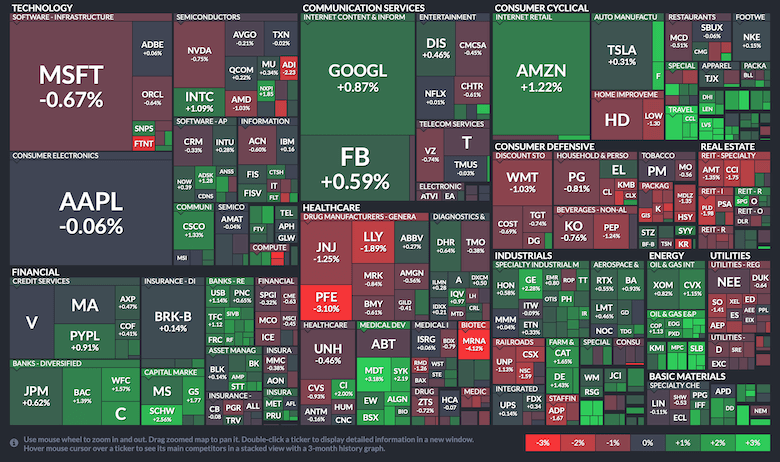 The other tools available on the site are also widely available elsewhere, so we will just mention them briefly in this FINVIZ review.
Groups – You can use the groups page to compare the performance of groups of stocks over various time periods. This page groups stocks by sector, by industry within each sector, by market capitalization, and by country. This tool gives you a quick way to work out where capital is flowing within the stock market.
Heat maps – Heat maps are financial visualizations that can illustrate the attributes of a large number of stocks on one chart. You can use the FINVIZ heat map to view stocks according to performance, volume, valuation and other characteristics. You can also change the universe of stocks to include those in the S&P 500, foreign company ADRs and ETFs. These heat maps are a useful way to see where the market action is for a given time period, particularly in terms of volume.
Back tests – The back test function is only available in the paid version of the FINVIZ stock screener. You can use this tool to back test combinations of factors to see how they have performed historically. The Elite version of the website is covered in more detail towards the end of this Finviz review.
News – The news page lists links to news websites and blogs that cover individual stocks. You will probably be more likely to access news links via the home page or an individual stock's page – but this page does provide a good overview of market news and opinion.
Portfolio – You can set up several portfolios, with long and short positions, and track their performance. If you subscribe to the Elite version, you can also set up price alerts on each stock.
Insider trading – The "Insider" page lists trades by company insiders. You can sort the list by buys and sells to quickly find companies with insider buying which is often useful.
Futures, forex and crypto – The futures, forex and crypto pages will give you a quick overview of how various markets have performed over selected time periods. You can view performance in the form of quotes, bar charts or price charts.
FINVIZ review: Subscription plans and pricing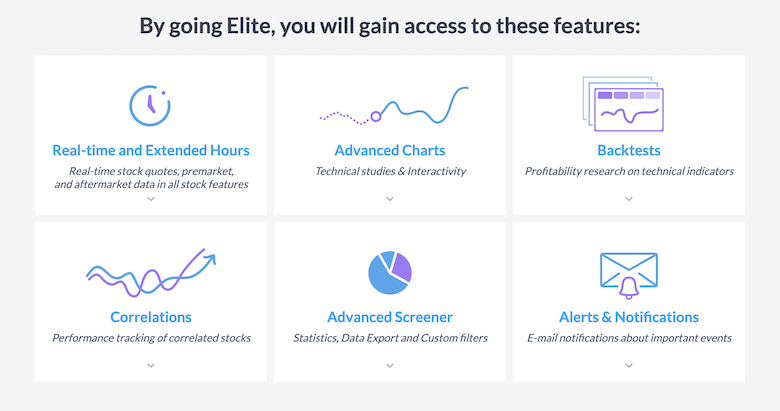 You can actually get quite a lot out of FINVIZ without even registering or subscribing. However, if you register, you'll still have free access and be able to save up to 50 portfolios and screener presets. The free version has delayed price data, but there are no intraday or advanced charts, and you can't back test the screener. The free version is supported by ads, including videos, and these can be annoying if you use the site a lot.
If you are trading actively, or if you take your investing seriously, it's well worth subscribing to the paid version, FINVIZ Elite. Besides the fact that the premium version is free of ads, you will have access to several essential features of this stock screener tool, including:
Real time quotes and charts.
Pre-market and aftermarket quotes.
Advanced, interactive charts.
Fundamental charts.
Back tests.
Correlations between stocks.
Custom screening options.
Export data to Excel or Google Sheets.
Alerts and notifications – configured to your needs.
Subscriptions to FINVIZ Elite cost $39.50 a month, or $299.50 for a year, which works out to $24.95 a month. You can cancel the subscription at any time, and you can get a full refund within the first 30-days of subscribing.
Pros and cons of using FINVIZ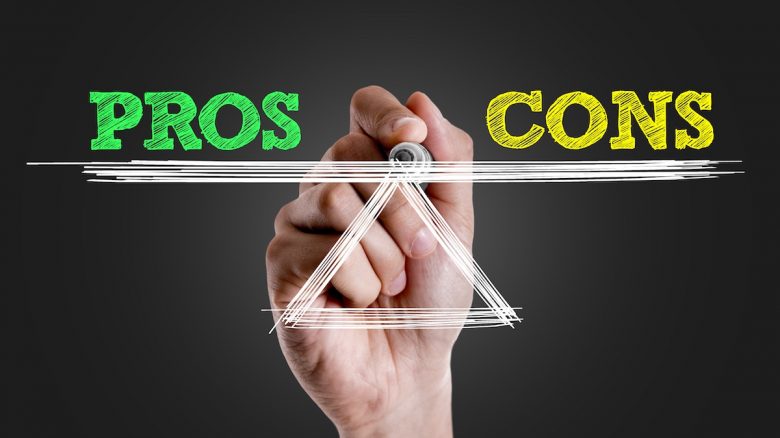 The following are some of the advantages and disadvantages we think are worth pointing out. Naturally, FINVIZ Elite has more advantages than the free version.
Pros
Useful for both investors and traders of all experience levels.
You can save your settings to re-run several different scans daily or weekly.
The stock screener offers a great set of criteria spanning descriptive, fundamental and technical data.
FINVIZ is also a comprehensive resource for analyzing individual stocks.
No lock in period on elite version – you can cancel at any time with a 30-day money back guarantee.
Cons
The massive amount of information can be overwhelming for first time users.
Ads on the free version can be annoying.
The technical analysis features are somewhat limited.
Limited ETF data and no coverage of OTC stocks and non-US listed stocks.
Conclusion of this FINVIZ review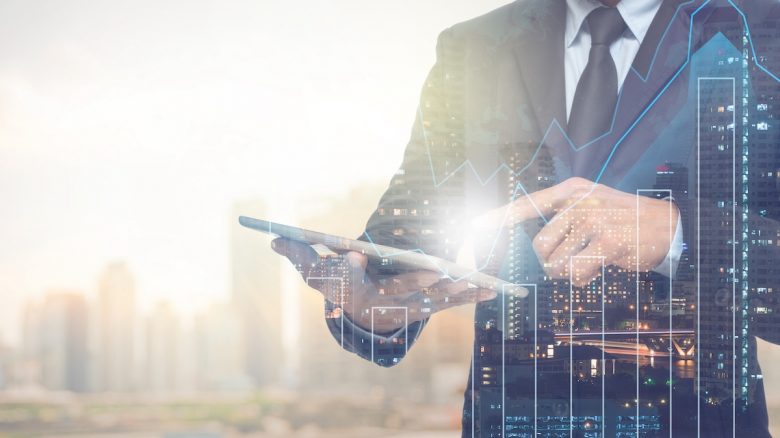 We hope that this FINVIZ review gives you a good idea of the ways you can use the site. It's worth spending some time getting to know all the features to get the most out of the stock screener. Is FINVIZ the best stock screener there is? There are several good screeners around and FINVIZ is certainly amongst the best.
However, the only way you'll know if it's the right screener for your strategy and process is to give it a try. That concludes this FINVIZ review. You don't even need to register to begin using FINVIZ, so you can start exploring the market right away.
Frequently Asked Questions about FINVIZ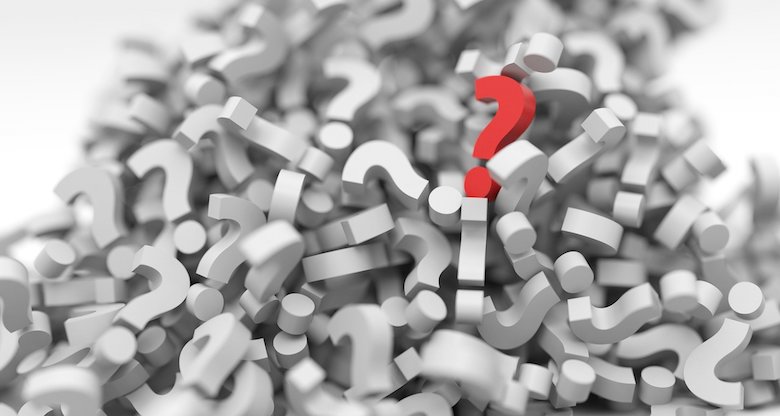 Is there a FINVIZ app?
At the time of writing this review there was no app for mobile devices. You can access all features of the site on a mobile device browser, though its best viewed on a larger screen.
Does FINVIZ provide live data feeds?
Data for the FINVIZ Elite version is updated in real time. Data for the free version is delayed by 15 to 20 minutes.
Is it worth paying for FINVIZ Elite?
If you trade actively or take your trading seriously, the subscription is worth the price. FINVIZ Elite includes several features that are essential for serious traders. The monthly subscription fee is comparable to other professional stock scanning software. Having said that, the free stock analysis features are very useful even if you don't use the paid version.
Is FINVIZ better for traders or for investors?
The FINVIZ stock screener is actually very useful to both traders and investors. You can filter stocks using 70 different criteria covering descriptive, fundamental and technical data, so the types of strategies you can use can range from day trading to long term investing.
Is FINVIZ good for the crypto market?
As mentioned in this FINVIZ review, it is primarily a stock screener. However, it does provide a good general overview of what's happening in the crypto market.