Ready to start investing? In the finance and investment directory you can find helpful resources for investors
Discover helpful tools, websites, deals and other hand-picked resources for traders and investors
Featured Resources
Hand-picked resources, websites and tools for traders and investors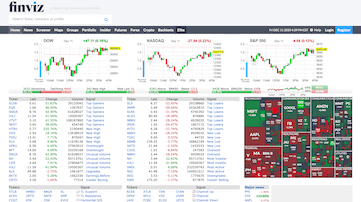 Stock screener for investors and traders
FINVIZ Stock Screener
FINVIZ is an excellent browser-based stock market research platform where you can get access to latest financial news, market heat maps, stock comparisons, charts, portfolio tracking, advanced screeners and other financial tools for traders and investors. You can create an account for free.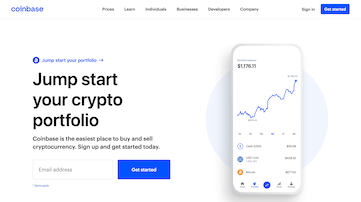 World's largest cryptocurrency exchange
Coinbase
Coinbase is a leading digital currency exchange and one of the easiest ways to buy, sell and store cryptocurrency like Bitcoin, Ethereum and more. Coinbase supports a variety of the most popular digital currencies and stores the vast majority of the digital assets in secure offline storage.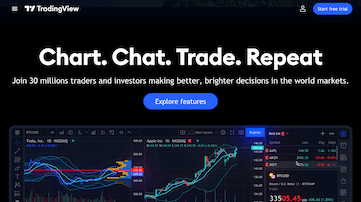 Live quotes, charts and trading ideas
TradingView
TradingView is a social network for traders and investors on stock, futures, forex and cryptocurrency markets. This platform for investors is easy to use and suitable for beginners. You can connect with millions of traders from around the world and learn from their experiences.
About InvestOpen
InvestOpen started in 2012 as a personal finance blog, which had been relaunched in 2018 as investment forum. With over 20,000 registered users, the forum was a go-to place to discuss anything related to investing. Categories in the forum ranged from cryptocurrencies and forex to old school favorites like stocks, mutual funds and real estate. In 2020 the forum was acquired by Michael Hebenstreit.
Michael is an investment professional, digital entrepreneur and former equity trader with over 22 years of experience in trading and investing. On InvestOpen we share our knowledge and investment ideas, helping in particular beginners through financial education. Today InvestOpen is a personal finance blog for investors from across the globe to learn investing and discuss investment opportunities.